Right Surveyors - Stretford
For Stretford RICS Qualifed Chartered Building Surveyors.
Call 0161 403 1403 or Freephone 0800 880 6024
Welcome to the Right Surveyors for Stretford, a trusted local firm of Chartered Surveyors specialising in the RICS HomeBuyer Report, RICS Full Building Survey and investment advice for Stretford and the surrounding areas. Whether you're a first time buyer or adding to your property portfolio, our Stretford building surveyors make it their focus to provide the right survey to suit any property, client or budget at a leading quality.
Head of our Stretford firm is Chris Newman FRICS. As a Fellow of the Royal Institution of Chartered Surveyors, Chris is a notable property professional who places strong emphasis on customer service and delivering a survey fully tailored to you and your Stretford property.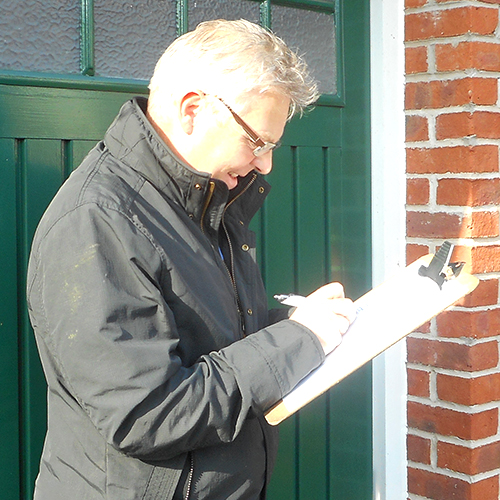 "People often wonder what the point of a survey is and how one of our Chartered Surveyors could benefit them. The simple answer is that a survey is a report of the property and it's condition that highlights any of the building's defects, thus providing a list of important maintenance requirements. All property requires maintenance and knowing what needs to be done means you can deal with problems early, before they start to cost you thousands. In addition, uncovering unknown defects in a property can help you to negotiate a better purchase price, making it a cost-effective route into saving you a small fortune.
"My decades of experience of working in the Stretford and Greater Manchester area as a qualified member of the Royal Institution of Chartered Surveyors have given me a wealth of knowledge and understanding of the Stretford area. This enables me to produce an efficient and comprehensive service to all my clients from the firm of Building Surveyors you can trust."
Building Surveys and Property Services from an experienced Stretford Surveyor
Our building surveyors pride themselves on providing an unrivaled service through their intense knowledge of the Stretford area united with their high standards and decades of experience. It is this union of skill that produces reports that are accurate, user friendly and, more importantly, beneficial to the acquisition and maintenance of your building.